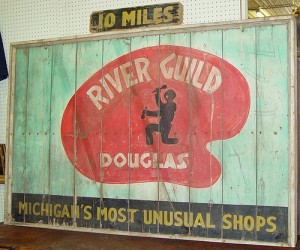 A little offshoot of our upcoming Passive Income Project – I wanted to give all of our bloggerhood buddies some insight towards a method of making a full time income by capitalizing on local businesses and geo targeted search traffic.  This is nothing new, as there are thousands of internet marketers who've been stacking loot providing offline businesses with simple SEO and web related services for quite some time.
A little back story before I hook you guys up with one of my favorite methods – In the late summer I did some copy writing for a Toronto-based SEO named Jeff Schnurr, who then commissioned me to do a 5 page WordPress-powered site for a client of his.  Months later, I've completely absorbed his insane knowledge of local search, link building and niche keyword research – and Veronica and I have partnered with his company to take over the Canadian local search market.
This among everything else we're trying to do!
While there are plenty of tried and tested methods to making money with local search and offline businesses, I'll take a minute and list one of my personal favorites that I am currently trying out:
METHOD – Local Retail Domain Flipping
Research keywords that are location specific and relative to a retail market or profession.  For example, my latest experiment is with the keyword Downtown Toronto Florists – you're starting to catch on now, right?  You find keywords/domains that are relative to a local market, highly competitive (lots of Adwords on search results) and are specific to some sort of product/industry.
**TIP**  This method only works if the "keyworded" domain name is available.
Once identify the market/competition, you throw up a quick wordpress site on the domain, get that site ranked for it's primary phrase (or multiple phrases of course) and once it's in that top listing, you contact every competitor which shows up in the search results (Adwords too) and advice them of your domain name, it's ranking and how they are wasting money paying for traffic when they could have the number one spot.  Let them know that you have contacted the other players in that market and are still accepting offers.
Cash in the bank. This method can be twisted so many ways, and the great thing about local markets is that the competition isn't as heavy as trying to rank for a global search term, and because you have the keyword domain, ranking for your term shouldn't be too hard at all – most of the time it can be accomplished in a couple of weeks.
A little hint… use Google and Yahoo's local business listings, create an address close to the center of your city and submit your "business" profile to their directory.  And you'll end up like my current site – Click to see.
Pro's to this method:
The only cost is a domain name
If you take advantage of holidays in certain markets, you could get some super high offers
Because the business owner you're contacting knows you've also been in touch with their competitors, this is going to make them want the domain even more – you can expect to get anywhere from $200 – $500 on average for a good local domain because this is chump change for offline businesses.
A little bit of bookmarking, a couple article submissions and your business listing is sometimes all you need to take the number one spot.
Con's to this method:
Might be challenging for someone who's never taken the "number 1" search spot before, on purpose.
This method only works well with the top 1-3 search positions, though you could get luckily with lower rank.
Anyways, I'll keep you guys posted on how I do with my Downtown Toronto Florists local domain flip (I also bought the .ca) and would love to hear your feedback, as well as any way you can think of twisting this – email us if you have any questions!
Cheers,
Elijah