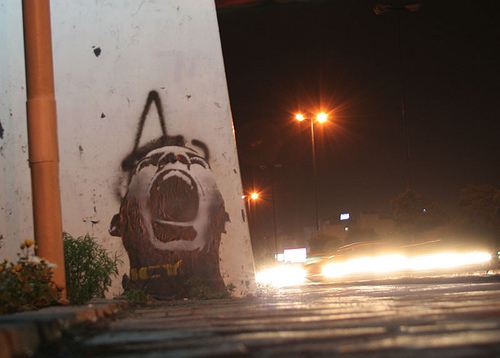 Folks – I have officially lost my mind!  Over the last few months my online business has been flourishing from all angles, including Adsense and freelance work, but more importantly my site flipping game has taken off to a whole new level.
I find a lot of times when people reach a certain level of accomplishment in the "make money online" world, they tend to slack off and loose that drive which got them there in the first place – and I'll be the first to tell you that I'm definitely not one of those people.  Sure I've taken the plunge, successfully developed a business model that is profitable and have consistently exceeded my earnings on a month to month basis, but I am by no means comfortable with where I am at.
Is it greed?  Absolutely not.  I was raised with next to nothing and given a foundation based on the premise that you should be appreciative of every opportunity you are given, whether large or small, because it could always be worse.  It is this exact mindset that has enabled me to go from $0 in earnings on September 1st, 2008 to over $1600 and climbing in less than 6 months – keep in mind I'm working on average 10-12 hours per day.
Back to my point…
In the spirit of continual self improvement and the annihilation of all things holy, I have set a goal for myself to double my earnings and break the $3500 profit barrier by the end of April.  How will I accomplish this?  More outsourcing and increased productivity through strict scheduling and communication.  Without blasing my ninja tactics to the entire blogsphere, let me break it down a bit more for you crazy kids…
To pull off 20 site flips in 30 days I will need to complete and list 5 sites per week.
Total outsourcing, adding graphics to the equation, will run me around $425/week.
All other expenses (domains, listing fee) will add another $125/week – giving me a total of $550 in expenses.
97% of my auctions sell at the Buy Now price, which averages around $297 per site.
$297 x 5 = $1485/week in earnings, minus expenses, giving me a total of $935/week in profit.
Multiply my weekly profit by 4 and I'm left with a monthly grand total of $3740 in profit.
It all sounds pretty great in theory, right?
Well I'm sure many of you have sat down and developed little mathematical equations to faciliate your money making dreams and schemes – only to hit the gas and crash head first into a brick wall.  Once business/creative plans are made tangible by writing them down on paper, in my case on a whiteboard, they take on a life of their own.  But in order for me to make this work I have to do one thing – STAY FOCUSED!
All it takes is one "blah" day to fuck up the entire system.  5 flips per week is some serious business – and I'm not talking about crappy "acne prevention" niche sites built on Revolution themes – I'm talking my signature SuiteJ graduate, customized premium niche website packages.  Each site will be fully loaded with Adsense, PLR ebook integration, Amazon affiliate store, unique targeted content and gorgeous high resolution stock images arranged in a 100% custom designed Woo Themes environment.
Anyways – at this point all I ask is to wish me luck!
I hope you all had a prosperous March, and are concocting your own insane plans to kick off the warm weather.  If you're feeling stuck, don't hesitate to drop me an email – I'm always around to bounce Ideas off of!
Cheers,
Elijah
P.S. Veronica says hi, and she promises to write more this month!