Halloween is a time for tricks, treats, tracheotomy's and trajectory vomiting.  It's also a time for people who care way too much about costumes to truly display their passion and talent (or lack of) to the world.
In the tradition of top ten lists all around the web, I've decided to compile my own galleria of glorious Halloween costumes to honor, in remembrance of those who try really hard, especially on the 31st of October. Ahem… In no particular order:
Terrorist "Timmy"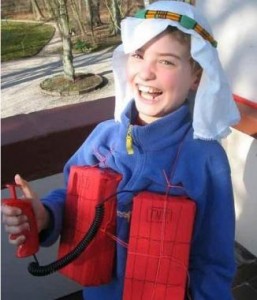 Here's a guess… This kid is from Provo, Utah, and rather than get scolded for what appears to be an insensitive political gesture by his parents, he won "best costume" at his school Halloween party.
Free Mammogram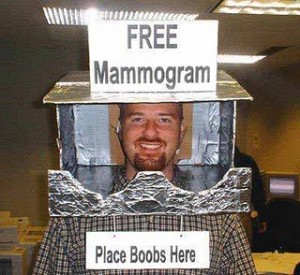 Times are hard and millions of people all over the world are not covered by a health care benefits plan.  This clever gent decided to take action into his own hands, and face.  Talk about being pro-active.
Human Lunch Meat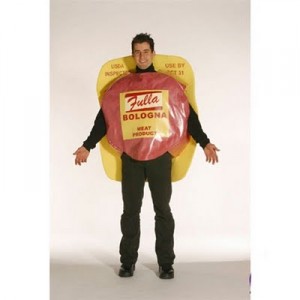 Again, times are tough, so why not promote a more economical form of what we're told is a "healthy lunch"? I think a cowboy hat made of bread would really finish this costume off nicely.
Giant Alien Hooker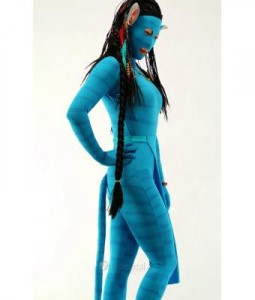 Scientific studies have proven that women love dressing slutty on Halloween.  If you're dressing as an Avatar hottie, considering hiring midgets to follow you around for the night so you can really get into the role.
Naked Old Spiderman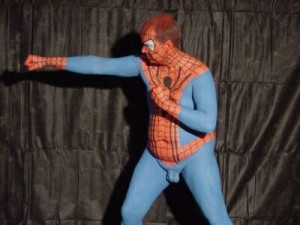 Do you think there was a point, during the skillful execution of this costume, that this guy sat in deep thought trying to decide on whether or not his balls should be blue or red?
That Time of The Month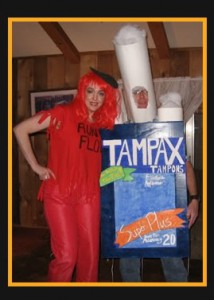 Support your wife or girlfriend in a whole different way! Let her know that her period doesn't scare you, and you'll dress as a box of tampons to prove it… because you're a douche bag.
The Yip Yip Martians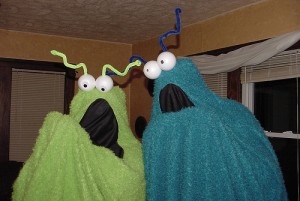 Yip yip yip yip yip… uh huh… uh huh… Not Mars… Nope.
Sexy Storm Trooper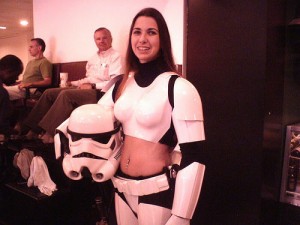 At this very moment I am ordering one of these suits for Veronica. What I absolutely love about this picture is the dudes in the back getting their shoes shined?!?  This could be anywhere in the world.
Bert and Ernie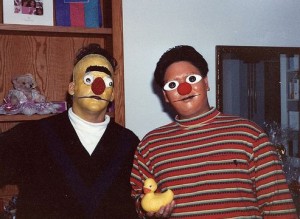 I think everyone knows that Bert and Ernie came out of the closet years ago, so why not show those younger than you that it's okay if gay puppets take baths together, as long as rubber ducky is around!
Arthur Herbert Fonzarelli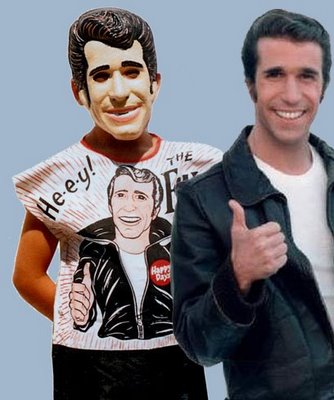 He-ey!  Guys who wear leather and ride motorcycles end up getting a bronze statue of themselves erected in a city like Milwaukee. Not a bad deal for a dude with the last name Winkler.
I don't own, or claim to own any of these pictures lol.
Cheers,
Elijah