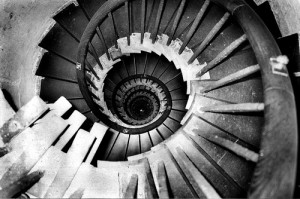 So here we go.  I've just set up my new blog for my Interior Design interests.  Check it out veronicabutt.com.  Don't try sounding it out for the hidden meaning, my last name is really Butt.  I can assure you that I've heard every joke growing up.  Nothing phases me anymore.
This is the first step on my way to developing my independent career.  On my new blog I can post anything from the latest green development in homes to how to live in small spaces, and hopefully be helpful to people looking for information or answers to their questions.  So if there's anything that you need to know, I can help.  Elijah may be the authority on blogging and internet marketing, but I have my share of authority on colour co-ordination and space planning.
As well, hopefully this will kick the passion that I have for design back into gear.   Working full time has overshadowed the fact that I love what I do.  I must admit that I am fortunate to have a job that is directly related to my field.  There are many people I know, and more that I don't know, who haven't been able to work in their chosen field and are forced to work any job just for a source of income.  Having said that, although my job is related to my education, corporate mumbo-jumbo often hinders the ease and excitement in my work, and in turn I don't take any pride in what I'm doing.  I don't feel that I can be creative at all, and that is the reason I was drawn to design in the first place.
My new blog will quell these feelings.  I will be able to express myself and be a resource to people along the way.  The best part is that I'm learning more about blogging and managing a site.  It's amazing how much I've learned since we started this site.  I think I'm catching up to Elijah, but don't tell him I said that. 🙂