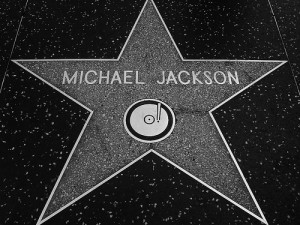 This is not going to be a rant about how awesome Michael Jackson and his music was.  Nor is this going to be some superficial lecture on the human psyche.  But today, one of the most influential people in my musical life has died and I can't help but think that there are some people who should be feeling guilty right now.
We killed Michael Jackson.  When I say "we" I am talking about the media members, paparazzi and journalists who have made a career out of destroying this man's life over the last 25 years.  We broke him down, piece by piece and bit by bit.
I'm many of you are thinking "he molested children" or "he destroyed himself" but the fact of the matter is that no single person, big or small, rich or poor, can or should have to absorb the onslaught of abuse this man was dealt.  He wrote some of the most beautiful songs in musical history.  He brought nations together through his words and melody.  And this is how we thank him.
I would like to personally challenge any member of CNN, ABC, NBC or any other bullshit monopolistic, mind-twisting media machine to step forward and take responsibility for all the lies and exploitation they've fed to the public over the last 30 years.  I personally challenge the paparazzi to step forward and make right of the wrongs they have caused.
And I personally challenge you, the readers, to comment below and share your opinion.  Whether positive or negative.  I don't care if you loved Michael Jackson or hated him – it's completely irrelevant.
How is this acceptable?  How can we just stand here and believe we had no role in the slow and painful deterioration of a human being?  Sure, Michael Jackson was weird.  He was a creep.  But he made beautiful music – and he was HUMAN.